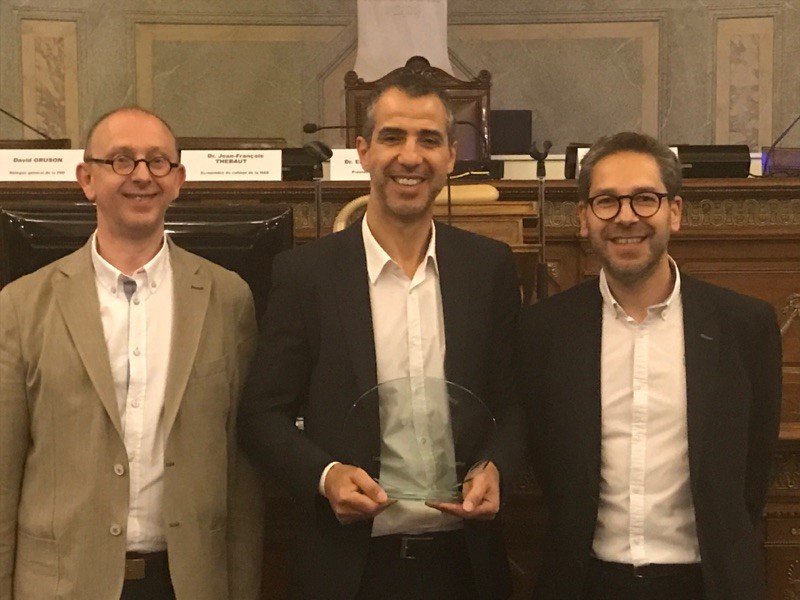 On 29 June 2017, the "Interpros de la santé" (a series of conferences and symposiums) prize was awarded to the E-care platform, represented by Professor Emmanuel Andrès, Dr Samy Tahla and Dr Mohamed Hajjam.
Awarded by the Académie de Médecine (French Academy of Medicine), the purpose of this award is to reward concrete initiatives making a significant contribution to improving the care of patients with chronic conditions.
The Predimed technology team is honoured to have received this award and thanks the organisers and participants of the event.